Female Kicker Getting an NFL Tryout?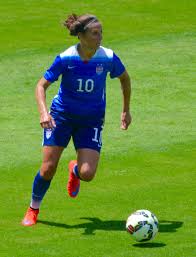 Over the past couple of weeks, Carli Lloyd, a two time Olympic gold medalist in soccer, has gotten a lot of attention for being a female kicker. Reports say that NFL teams are amazed and possibly want her on their teams. Now it's not certain if she will actually get a tryout for a team, but if she does, she will be the first female football player to ever play or tryout for a team. I hope for the best for Carli and if she makes it to the league, I will be sure to watch how far she can kick that ball.
About the Writer
Chase Shobe, staff writer
Chase loves sports like football, basketball, baseball, etc. He also is a nerd when it comes to video games and anything about computers. He now is a sophomore...