Clash Royale Season 4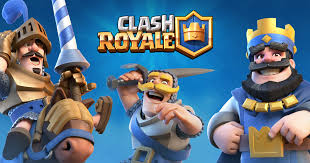 Clash Royale just dropped an update yesterday, October 7th. The update punched the Clash Royale community with the new pass. The pass is 5 dollars but it contains a lot of goodies throughout. There are 35 tiers in the battle pass, at tier 10 you get a new tower skin, and at tier 20 you get a new skeleton emote, and at tier 35 you get two legendary chests. And to add the update we got a balance for most of the cards, and we also got a new card called the Elixir Golem. The Elixir Golem is a really good card for attacking and defending. In the end this is one of my favorite updates and pass.
About the Writer
Ricky Martinez, staff writer
My name is Ricky Martinez. I like turtles and I like playing Fortnite with my friends from school and online friends.