Lights Up
Hang on for a minute...we're trying to find some more stories you might like.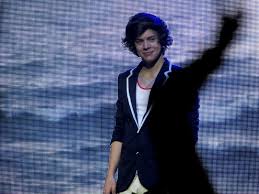 After a very long awaited two years of no new music and little information on Harry Styles, the singer released a highly anticipated single titled " Lights Up." This song is said to be part of his second album as a solo artist. For many months now fans have waited patiently for any type of new information on Harry, but each time it seemed they were on to something, it quickly was claimed as a rumor, and still no sign of the artist. Soon after staying quiet for a long time, on Saturday October 5th, Harry simply tweeted
" Do. " This caused a commotion all over social media as fans tried to figure out what he was talking about. Then finally on October 10th he began to post random pictures and posted a link which led fans to a page that had a countdown for the premiere of the music video. It aired at exactly 9 p.m. that same evening, taking the entire internet by storm. Overall fans around the globe are excitedly waiting for his return and the drop of his second album.