Everybody's Everything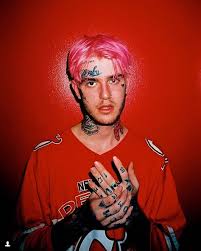 Everybody's Everything is a documentary on the rapper Lil Peep's story. The rapper died in 2017 at the age of 21 from a drug overdose. The movie's release date is November 12th, 2019 and there is a special fan event screening the 12th-14th. Lil Peep's music genre was a mix of emo rap, punk, alternative, and trap. The movie is based on his rise as a rapper and how he left an impact on the music community. His mother Liza Womack narrates the documentary with his close friends saying some things about him here and there. You can find more information about the movie here.
About the Writer
Dillon Payne, staff writer
Hi my name's Dillon. Dillon likes to skate around Elsinore. He wants to own his own his own store when he's older. He likes to eat food and drink water....