Losing a Friend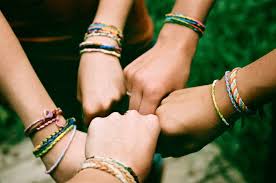 Usually when we think of friendship in high school, we generally think of the childhood friend from elementary school who has our backs through thick and thin. Who is always there for us no matter the situation. But that doesn't seem to be the case in high school, people change, including our closest friend.
While it's only natural for people to change, it seems like people are trying to change their complete self just to fit in or to come across more appealing.  While I like to think this is pathetic, it's what we were taught.  Having a large social presence is what we're taught from an early age. If you don't have one, you're left out, and you have no friends. So people change themselves, for better or for worse so they can have this. Even if this means losing a friend.
About the Writer
Dillon Payne, staff writer
Hi my name's Dillon. Dillon likes to skate around Elsinore. He wants to own his own his own store when he's older. He likes to eat food and drink water....