Billie Eilish's "Everything I Wanted" Explores How Fame Affects Mental Health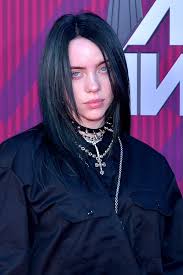 Billie Eilish's new song "Everything I Wanted" talks about her mental health and the pressure of being famous. In fact the song was inspired after she had a dream of committing suicide. The first verse of the song makes it clear that Billie was inspired by her experiences with mental illness and depression. She sings on that she had a dream in which she "Thought I could fly so I stepped off the Golden," which means she fell to her death. Billie told BBC Radio 1 DJ Annie Mac, "I literally wrote the song because I killed myself and nobody cared. In the dream the fans didn't care. The internet crapped on me and it really messed me up." However, Billie sings on about how she hides her struggles from the public because "everybody wants something from me now but I don't wanna let 'em down." Eilish acknowledges that there is one person she can rely on through everything and that's her brother Finneas. In the interview she said " No matter what happens we have always been and will be there to make it better" Billie said of her brother.
About the Writer
Stacy Ray, staff writer
Stacy Ray is a person that gets really nervous when talking to people so she could come off as a rude person but if you get to really know her you can...