Christmas Break is Coming Quick!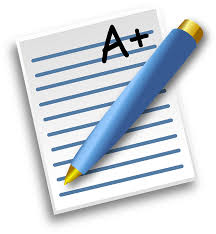 After Thanksgiving break we have about three weeks until Christmas break which means that the semester is almost over. This means it's crunch time to get your grades up to wherever you need them to be. Ask your teachers if you can make up any assignments, and if you can't, ask them for extra credit. Let this end of the semester be a lesson to all. Teachers hate when you try and raise your grade last minute, so next semester try your best to not let those grades slip. Prioritize and make a plan; keeping up with school does not mean you can not have fun. I can guarantee that keeping up with your grades and being able to go out more is a lot more fun than having to fix your grades last minute. Last year I struggled with keeping my grades where they needed to be and it seemed like the year dragged on forever. This year the semester has gone by so fast I haven't even had time to think and that's because I wasn't stressing about my grades.
About the Writer
Alyssa Volker, staff writer
Alyssa is a very nice but is very shy at first. She doesn't like having to talk to new people and she would rather be at home not having to deal with...