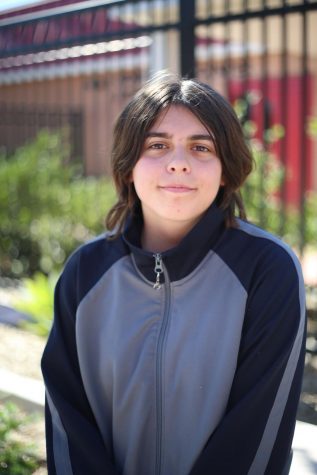 Camilla Phillips is a senior who loves to write and wants to become an 
author. 
Other times she'll be drawing or reading. 
Her other hobbies at home are taking care of her Bengal cat Lux or playing Final Fantasy XIV online. She is very kind and friendly, but also shy so she'll mostly be by herself. 
Camilla Phillips, Staff Writer
May 30, 2018
May 25, 2018
May 22, 2018
May 15, 2018

Elsinore High Trash

(Story)

Mar 29, 2018

Anime/Manga to Recommend #2

(Story)

Mar 23, 2018

Anime/Manga to recommend #1

(Story)

Mar 22, 2018

How Many People Does it Take to Change History?

(Story)

Jan 18, 2018

How the Internet Affects the Whole World

(Story)

Dec 19, 2017

How Plastics Can Affect the Whole World

(Story)

Dec 14, 2017

Can Society Maintain Peace?

(Story)

Dec 06, 2017

Paper Books vs. E-Books

(Story)