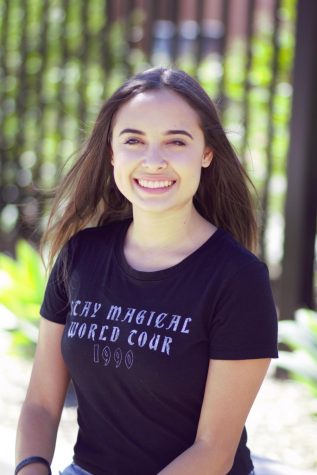 Nelly 
Lop
ez is an Elsinore High School senior that can pass off as a freshman. She's obsessed with dogs, social media, and boys. 
On
 her 
free 
time
 she enjoys going on 
T
witter to rant about her 21
st
 generation issues. Speaking of 
T
witter, she runs the Elsinore High School Tiger Times account (@
t
igertimesehs
). Nelly
 hopes to brighten everyone's day with what she publishes and is 
grateful
 to be one of the founding fathers of the Elsinore Tiger Times website.
Nelly Lopez, Staff Writer/Social Media Manager
May 25, 2018
May 17, 2018

2018 FIFA World Cup Russia

(Story)

May 16, 2018
May 15, 2018

Cumulative Finals Suck

(Story)

May 10, 2018

Recommended Youtube Channels (Part 2)

(Story)

Apr 13, 2018

Forget To Check Your Phone

(Story)

Mar 26, 2018

Easing Menstrual Period Cramps

(Story)

Mar 22, 2018

Recommended Youtube Channels (Part 1)

(Story)

Mar 20, 2018

Prom is Coming Up!

(Story)

Mar 20, 2018

Are You Ready for MORP?

(Story)

Feb 28, 2018

Regarding the ASB Controversy

(Story)

Feb 12, 2018

Kylie Jenner Reveals Pregnancy

(Story)

Jan 26, 2018

How to Make 2018 YOUR Year

(Story)

Dec 12, 2017

Top 5 Reasons Why Dogs Are Better Than Cats

(Story)

Nov 27, 2017

Generation Z Was Raised This Way

(Story)

Nov 07, 2017

Tear Up the Titans Football Game

(Story)

Oct 24, 2017

Stop Using Our Campus as a Trash Can

(Story)

Oct 13, 2017