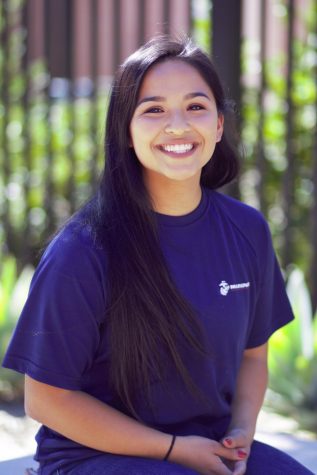 Raelene is a senior at Elsinore High 
School. 
She
 has lived in the 
area
 for 4 years and plans on going to a 
4 year
 college to pursue scientific medical studies. Raelene is active and always keeps her 
self busy
 playing sports or working. She works at Taco Bell and still manages to find room for school and extracurricular activities. 
🙂
Raelene Santibanez, Staff Writer
May 16, 2018
May 15, 2018

Graduation Banners

(Story)

Apr 12, 2018

TAMPON/PAD MACHINES!!!!!

(Story)

Mar 29, 2018
Mar 26, 2018
Mar 15, 2018
Mar 14, 2018
Mar 06, 2018

ANOTHER School Shooting

(Story)

Feb 14, 2018

Government Shut Down Part 2

(Story)

Jan 31, 2018

Saying Goodbye to Mrs. Beecher

(Story)

Jan 26, 2018

Marshall County High School Shooting

(Story)

Dec 14, 2017
Dec 07, 2017

Senior Motivation

(Story)

Nov 16, 2017

Wendy Williams Conspiracy

(Story)

Nov 07, 2017

November Food Drive

(Story)

Oct 24, 2017

Pricey Pads and Tampon Tax

(Story)