Kate Walker, Editor, Instagram Manager
November 7, 2019
Though the controversial debate on women's empowerment does need to be improved, life for women in the modern day is a lot more progressive compared to stereotypes and gender roles from over 100 years ago. During the 1920's...
Heidy Sanchez Ortiz, staff writer
November 4, 2019
If you didn't know, the time changed on Sunday November 3rd at 2 am. Did you feel different on Sunday? if you did that is why because the time changed. Most of us got an extra hour of sleep to enjoy and we all love that....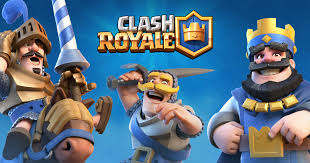 Ricky Martinez, staff writer
November 8, 2019
Clash Royale has kicked off a new season, and with a new season means a new battle pass. This battle pass represents Thanksgiving, and it's featuring goblins. There are new rewards with a new tower skin...
Azusena Sanchez, staff writer
November 1, 2019
The legal age to receive a tattoo is at the age of 18, but what if we want our tattoo at a bit younger age? It's reasonable that wanting a tattoo at the age 16-17 is common but you have to wait until you're...

Loading ...
Gustavo Iturbe, staff writer
November 12, 2019
Messi got a penalty in the beginning of the game and he scored. After he lost the ball and went to track back he fouled a Celta player. The Celta player scored a great freekick...
Chase Shobe, staff writer
November 12, 2019
The Los Angeles Lakers are the best team in the Western conference. They have been on a 6 win streak tying their previous record from 2014. This Lakers team is stacked with...
Tristan Nunez Cota, staff writer
November 7, 2019
Jose Jose is one of the most important musicians in latin America history.He recently died on the 28th of September and many people all over latin America were mourning his...
October 31, 2019
After Netflix's success in the streaming services, competitors like Hulu and many others have come along. Now Disney is making a streaming service themselves, including all...
Ricky Martinez
staff writer
My name is Ricky Martinez. I like turtles and I like playing Fortnite with my friends from school and online friends.