John Bolton, staff writer
March 13, 2020
Other companies invented the automobile and the production of it, but General Motors invented the modern car company. The owner at the time, Alfred Sloan, turned the need of a car for transportation into the desire to have...
Heidy Sanchez Ortiz, staff writer
March 10, 2020
What's your opinion on rainy days? Do you love them or do you just hate them? Many people don't like the rain because of how dark it gets and it makes them sad and wet. On the other hand, we have people who love the rain...
Heidy Sanchez Ortiz, staff writer
March 9, 2020
In life you are to take many risks and that can mean the little things like taking your first baby steps or it can be something extravagant. With these risks come many chances that you can overcome or...
Kate Walker, Editor, Instagram Manager
February 28, 2020
For those who live in Southern California, the majority of its citizens would say life is a dream. This state has it all--the beach, the tourist attractions, the shopping, and the dozens of celebrities...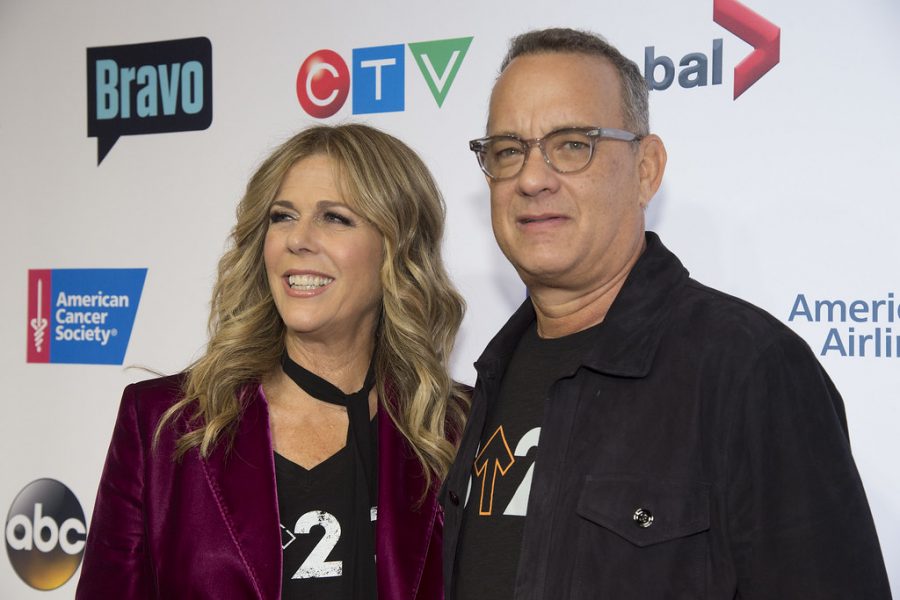 Stacy Ray, staff writer
March 13, 2020
Tom hanks and Rita Wilson shared an update in Australia after testing positive for coronavirus. On Thursday night Hanks had tweeted a picture of him and his wife thanking...
Rare White Giraffes Killed By Poachers
March 13, 2020
March 13, 2020

Loading ...
Chase Shobe, staff writer
March 13, 2020
Wednesday, March 11th was potentially the NBA's last game. The Commissioner of the NBA , Adam Silver, declared that the NBA has been shutdown due to the Coronavirus pandemic....
Gustavo Iturbe, staff writer
March 10, 2020
Real Madrid and Barca played and it ended 2-0 Madrid. The first goal was a huge deflection from our defender Pique. The second goal was even worse. Their forward slipped and...
Brazil Felix, staff writer
March 9, 2020
Bad Bunny was recently on Jimmy Fallon's late night show to promote his new album. He preformed his song "Ignorantes." While on the show some didn't really pay attention to...
Tristan Nunez Cota, staff writer
March 9, 2020
The Latin superstar Bad Bunny just released his new album called YHLQMDLG. The album has 20 songs and is one hour and five minutes long. This new album that he just released...
David Bolton
staff writer
He loves to play soccer, and running. He plays on Murrieta Surf soccer club, on the 05 PDA.