Winterfest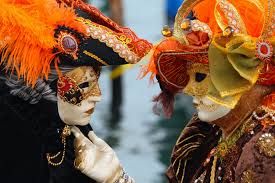 Hang on for a minute...we're trying to find some more stories you might like.
Although I do realize that it is about a week late, mostly because I am lazy and procrastinate constantly, Winterfest was a blast, minus the long lines and expensive items displayed on the sides of the street. I asked a few of my personal friends how their own experience was and the majority of them said they had enjoyed it. I was the only one of my friends that had a little sibling with them so my friends enjoyed their time much better than I did, and they saw a lot more than I did. I was, in fact, able to watch the light show going on toward the end of the street where they had a kind of soapy substance falling from the sky to represent snow. Most of the shops on the side of the street sold some people's own creations such as dresses and beanies. Other road-side shops sold plastic swords that lit up in the night. I don't know if Winterfest is held once a year or not, but it would be a good time for you and any of your family in old town Lake Elsinore.
About the Writer
Matthew Labbitt, staff writer
Hello, my name is Matthew, and I enjoy playing video games with my online friends, it happens to be what I do in the majority of my free time besides...